Trinity accommodation charges extortionate rents of up to €270 plus utilities of €19 a week. Yet, students do not have tenancy rights, nor are they treated like adults by College. We demand that Trinity
Provide accommodation at an affordable nonprofit rate. Rent should be enough to cover maintenance and repair costs, nothing more.
Give proper tenancy rights, and not licensee rights to residents.
Scrap the patronising policies of not allowing overnight guests after midnight and on specific dates.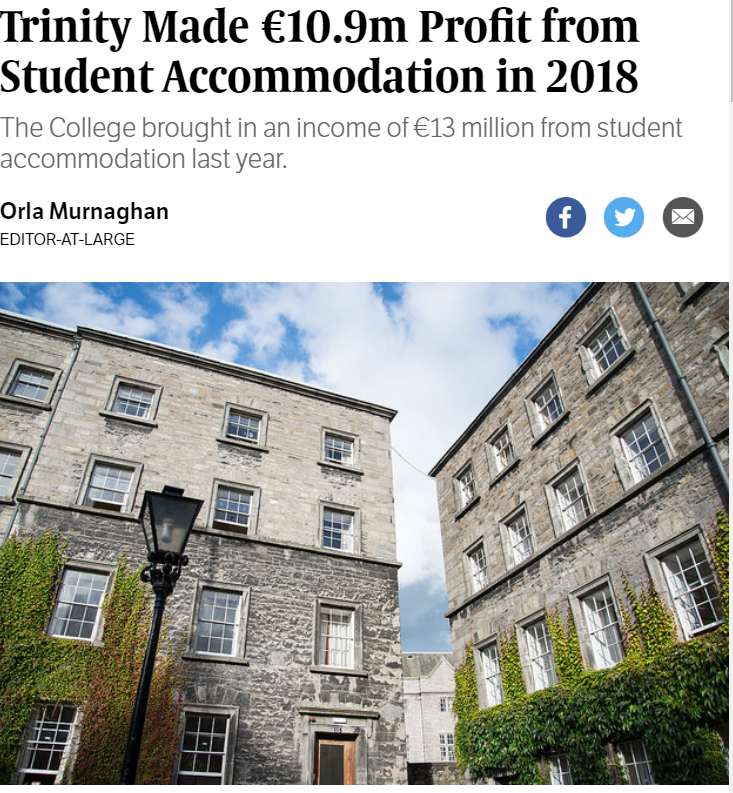 Do YOU have experience with any of these? We want to hear from YOU and we want YOU to get involved in our campaign. Fill out the survey. United we are strong!