We have been hearing reports that catering is kicking students out to favour paying customers and tourists. Having engaged with them, they explained that they must operate a fine line between business and student service and removed a sign which forbade students eating their own food in the Buttery. However, students are saying this is still happening, even when there are empty seats. This is discrimination for the sake of profit.
While they say that they must favour paying customers, they ignore that College is a community of students and staff. It is public. Furthermore, students already pay extortionate amounts of money to attend education.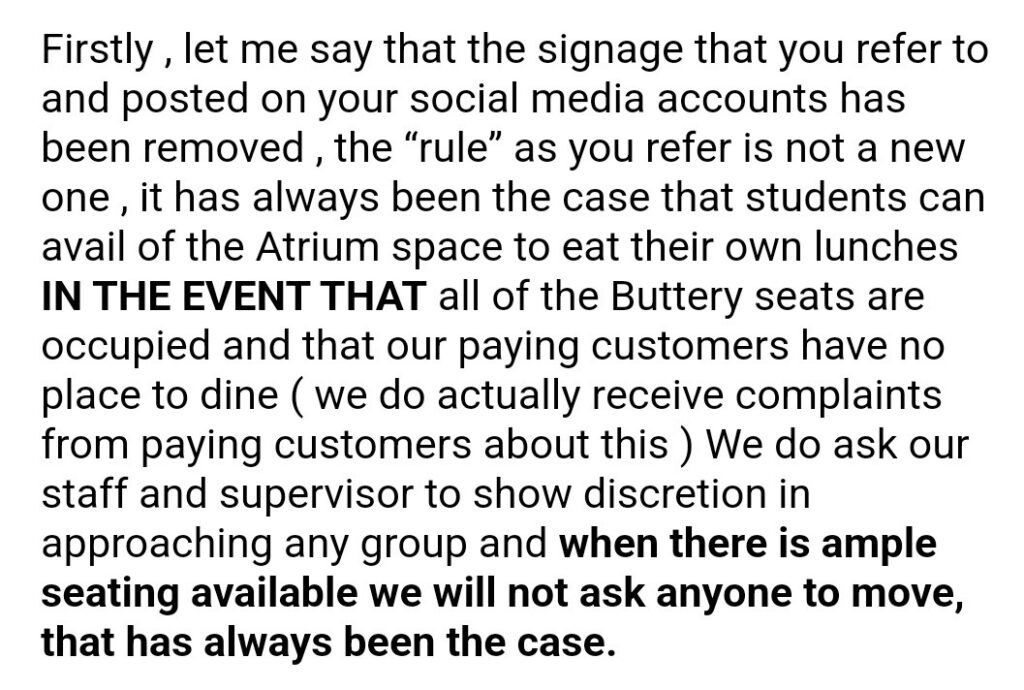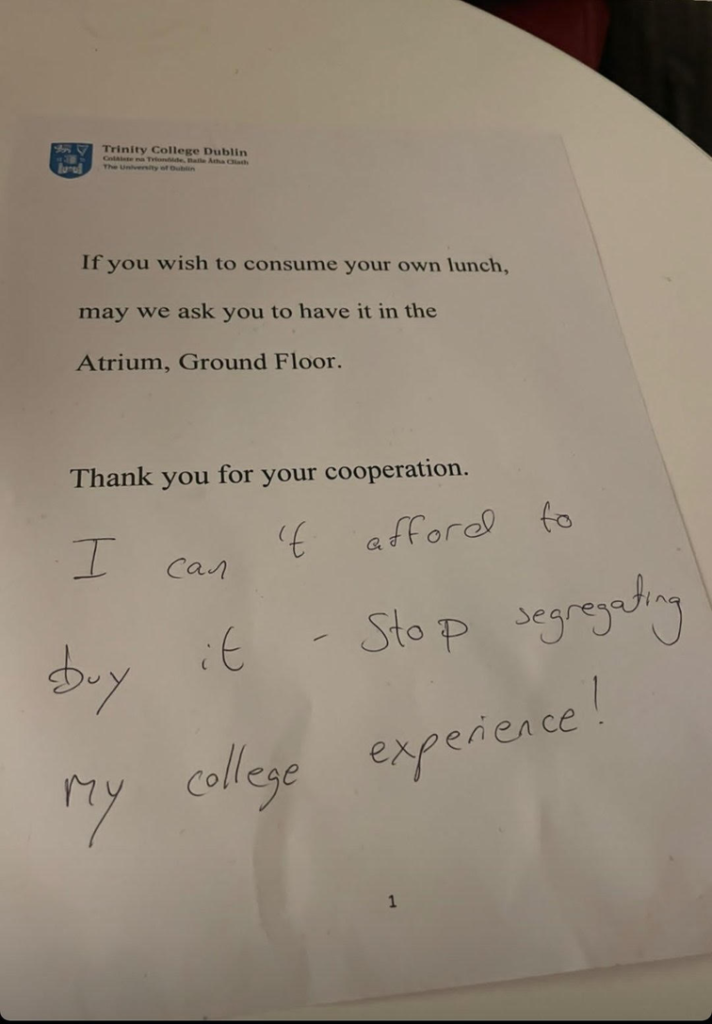 We want to hear from YOU to put a stop to this discriminatory policy. Express your dissatisfaction in the form, and take action with us. We are collecting testimonies.